About Harold Miossi
Harold Miossi was born in San Luis Obispo on April 20, 1922. Harold attended San Luis Obispo public schools, graduating with honors in 1939 from San Luis Obispo High. In 1941, he graduated from San Luis Obispo Junior College with an associate of arts degree. He was awarded two scholarships to attend University of California at Berkeley, where he majored in economics and graduated with a bachelor's of science degree in 1943 and elected to Phi Beta Kappa.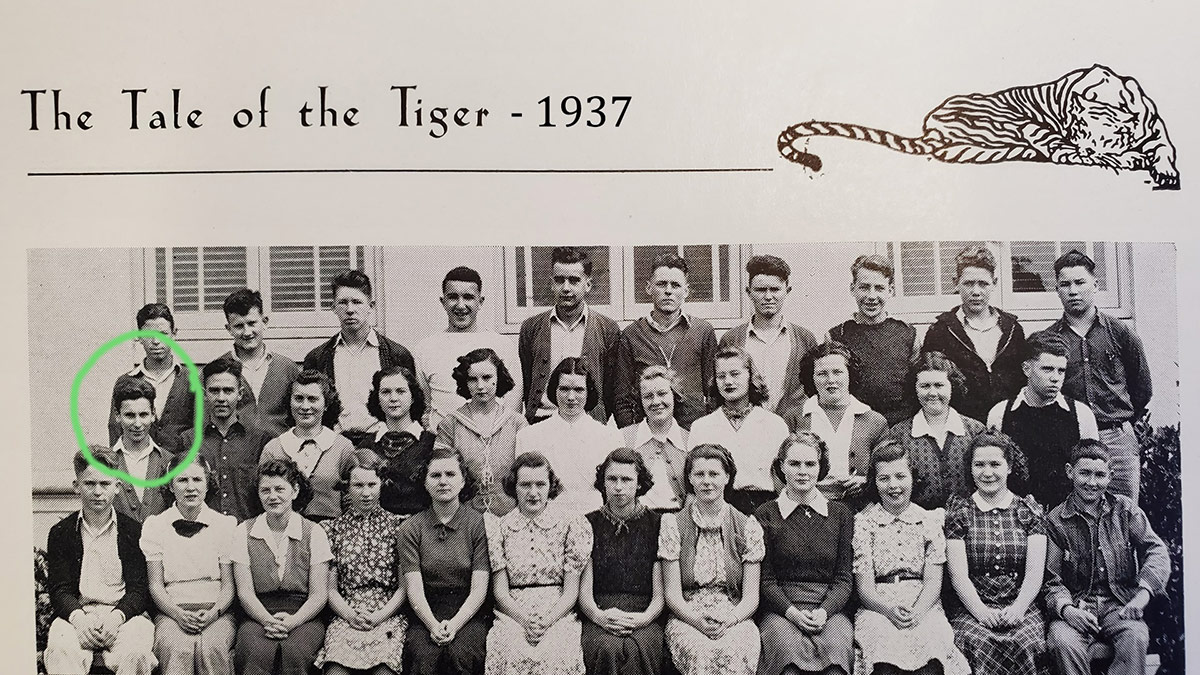 Upon graduation, Harold returned to the family ranch to assist in its operation. He continued to operate the cattle ranch until 1960, when he was appointed to the position of Inheritance Tax Appraiser (later renamed California Probate Referee) for San Luis Obispo County. He held this position for 35 years retiring in June 1995.
A firm believer that individuals shape the world in which they live, Harold was motivated to have a positive effect on the environment of his community. For most of his adult life, Harold was actively involved in a wide spectrum of public and quasi-public endeavors. His roles ranged from the president of Cuesta College Foundation, one of main contributors in the foundation of San Luis Obispo County Environmental Archives, second chair of the Santa Lucia Chapter of the Sierra Club, a member of the Coastal San Luis Resource Conservation District Board. Harold also served on the county Grand Jury, Farm Bureau, Knight of Columbus, Democratic Central Committee, Montana de Oro Advisory Committee and many city and county advisory committees related to planning or environmental fields.
Harold's most stunning environmental success was his tremendous effort in preventing the "burying of Cuesta Canyon alive" with an eight-lane freeway. What started as a lonely battle with Harold opposing the State Highway Department, ended as a concerted effort of supporters from all divisions of the economic, political and social strata of the community joining en masse to thwart this ill-conceived project.
While chair of the Santa Lucia Chapter of the Sierra Club, Harold's primary goal was the creation of the Santa Lucia Wilderness Area. The chapter had been working on establishing the wilderness status since 1964 only to be thwarted by the US Forest Service and Congressional representatives. In 1968 Harold redoubled his efforts and finally drafted the description of the 22,250-acre tract as Senate Bill 3027. The political process continued for years and was finally passed and signed by President Carter in 1978.
The Miossi Papers, a collection of extensive correspondence with other environmentalists, government employees, elected officials, legal proceedings, government documents, photographic prints, maps and other materials from 1942 to 1990 were donated by Harold in 1994. Further review of The Miossi Papers may be accessed by the following link: https://oac.cdlib.org/findaid/ark:/13030/kt5489r0g5/